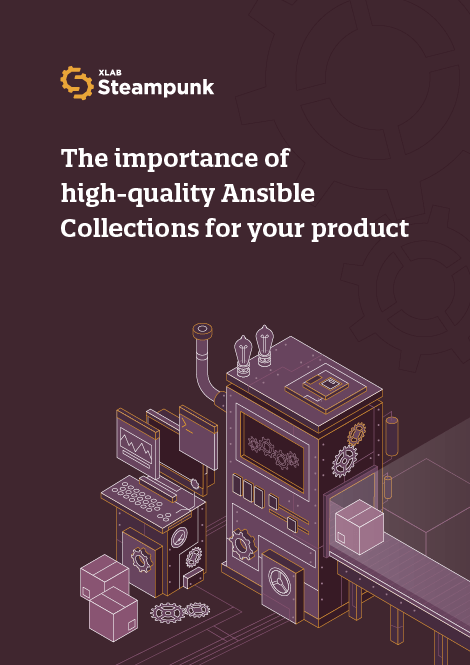 The importance of high-quality Ansible Collections for your product
E-book for Software Vendors and Ansible Partners
This book introduces the importance of high-quality Ansible Content Collections, explains the importance of documentation and testing, and illustrates the value with a help of a case study.
Here's what you'll learn:
Why Ansible Collections add value to your existing solution
Why it's important to invest into a high-quality Collection and not develop it as a side project
What "high-quality" actually means and how to ensure it
How Sensu managed to attract new customers with their Ansible integration
Who is it for?
This book is written for product teams who already have the basic understanding of Ansible. We assume that your solution can be system integrated, and you'd like to understand the meaning and value of Ansible Collections.
Thank you for your interest.

The e-book was sent to your email or you can download it below.
Get your e-book

Processing, please wait...