Did you miss our AnsibleFest talks? Watch them on demand!
October 4, 2021 - Words by Jasna Simončič - 2 min read
AnsibleFest, the event all of us IT automation enthusiasts look forward to all year, is behind us. We're proud to have once again been an active part of this invaluable opportunity to catch up on the latest news and expand Ansible skills, as we are always happy to share our Ansible expertise and help make your automation journey smoother.
We specialize in all-things Ansible and it's our mission to highlight the importance of high-quality Ansible content. That's why we have prepared two talks on this topic. And great news! If you missed them or you'd like to rewatch them: our talks are available on demand, so you can watch them anytime!
How can you improve the quality of your Ansible Playbooks?
The goal in writing Ansible playbooks is to automate error-prone manual tasks. But if our playbooks are unreliable, we have just replaced one source of problems with another. Don't be discouraged, though: with a little knowledge and discipline, anyone can write a high-quality Ansible playbook! How? Our Ansible specialist Tadej (and his special helper, Steamy the Robot 😉) showed how to make your Ansible playbooks reliable and versatile in our short but very insightful talk on Avoiding common mistakes in your Ansible playbooks. And he introduced the tools you can use to improve their quality, such as our Ansible Playbook Quality Scanner which has just been updated and now includes a highly anticipated CLI interface. Try it out!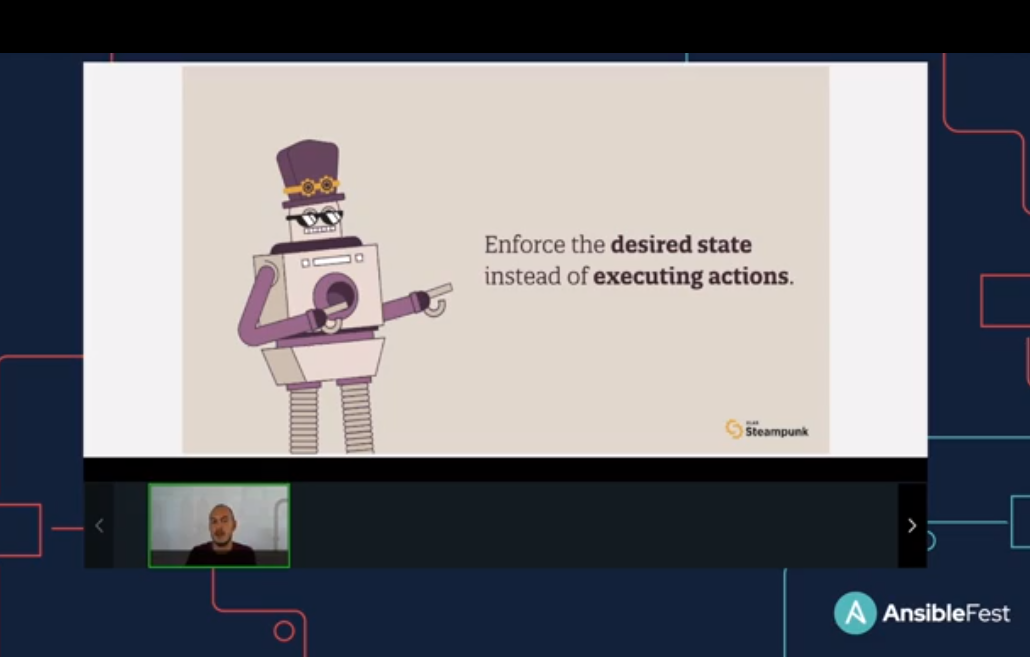 Ansible Collections: Why does quality matter so much?
Ansible Collections form a bridge between Ansible and the automated product. Because of their central role, the quality of Ansible Collections significantly impacts the user experience and reliability of automated processes. In our talk on The value of high-quality Ansible Collections, prepared in collaboration with Ansible Senior Product Manager Timothy Appnel, ISVs will learn about the core principles and best practices of building and maintaining user-focused Ansible content, using our Certified ServiceNow Ansible Collection as an example. Ansible Collection developers will learn the basics of designing high-quality plugins and modules, and why quality matters when it comes to user experience, and Ansible users will learn what they should expect from an Ansible Collection.
We're here to help
As said, we're all about sharing our Ansible expertise, so count on our support every step of your Ansible journey. Having trouble with your own Ansible playbooks? Effortlessly shape them up with our Ansible Playbook Quality Scanner. Go ahead, give it a try!
Are you an ISV and want to learn how having an Ansible Collection for your product benefits your business? Want to assess how Ansible integration fits your product? Our Ansible specialists help you on your whole Ansible journey - from designing the integration to its development, certification, support, and maintenance.
Want to modernize your business processes and reap the benefits of IT automation with Ansible? Our experts help you by consulting, deploying, and offering support when using Ansible.
Reach out, we'll answer all your questions and find the best solution for you. And don't forget to follow us on LinkedIn for product announcements, Ansible updates, tips & tricks, and other interesting news from the world of Ansible.